I'm Jimmi Journey, underground rave DJ of the Spoololife CREW.
The Beta Highmove EP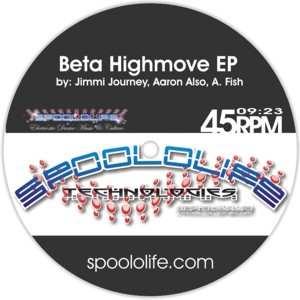 The Beta Highmove EP, SPOOLOLIFE0001 on Spoololife Technologies, is a masterful choon produced by Jimmi Journey, Aaron Also, and A. Fish, and released on July 4, 2007, launching the label into the digital download era with one of the largest independent dance music download stores in the world.
Spoololife Radio
With over 1 million listeners, Spoololife Radio is of the world's longest running underground EDM stations on TuneIn. The 24/7/365 broadcast features sessions by Jimmi Journey, underground DJ's from many of his favorite crews and labels, plus global shows by Perfecto's Liam Shachar and 925 Music's Miss Nine. Listen from you computer or download the free TuneIn app from iTunes or Google Play.
Broadcast Temporarily Off Air
See who IS or WAS playing on Spoololife Radio through the session history below.
Unexpected Error
© 2022 dj.jimmijourney.com